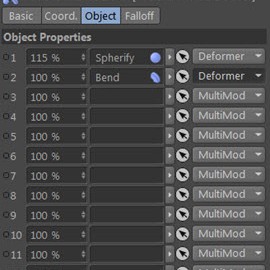 Join multiple deformers into on single deformer object.
Per deformer strength , for over deforming.
NEW: space options. MultiMod,Object or deformer space.
Adds full Falloff for all deformers.
Allows re-use of deformers by removing hierarchy dependence.
MAC and PC , 64 bit compiles included.
Works with TR and NET render.